How to enable the Dark Mode for WhatsApp
There have been rumors that WhatsApp was working on a dark theme for its popular chat app for a while now. Finally, in March 2020 a WhatsApp version has been released which lets you activate the dark theme.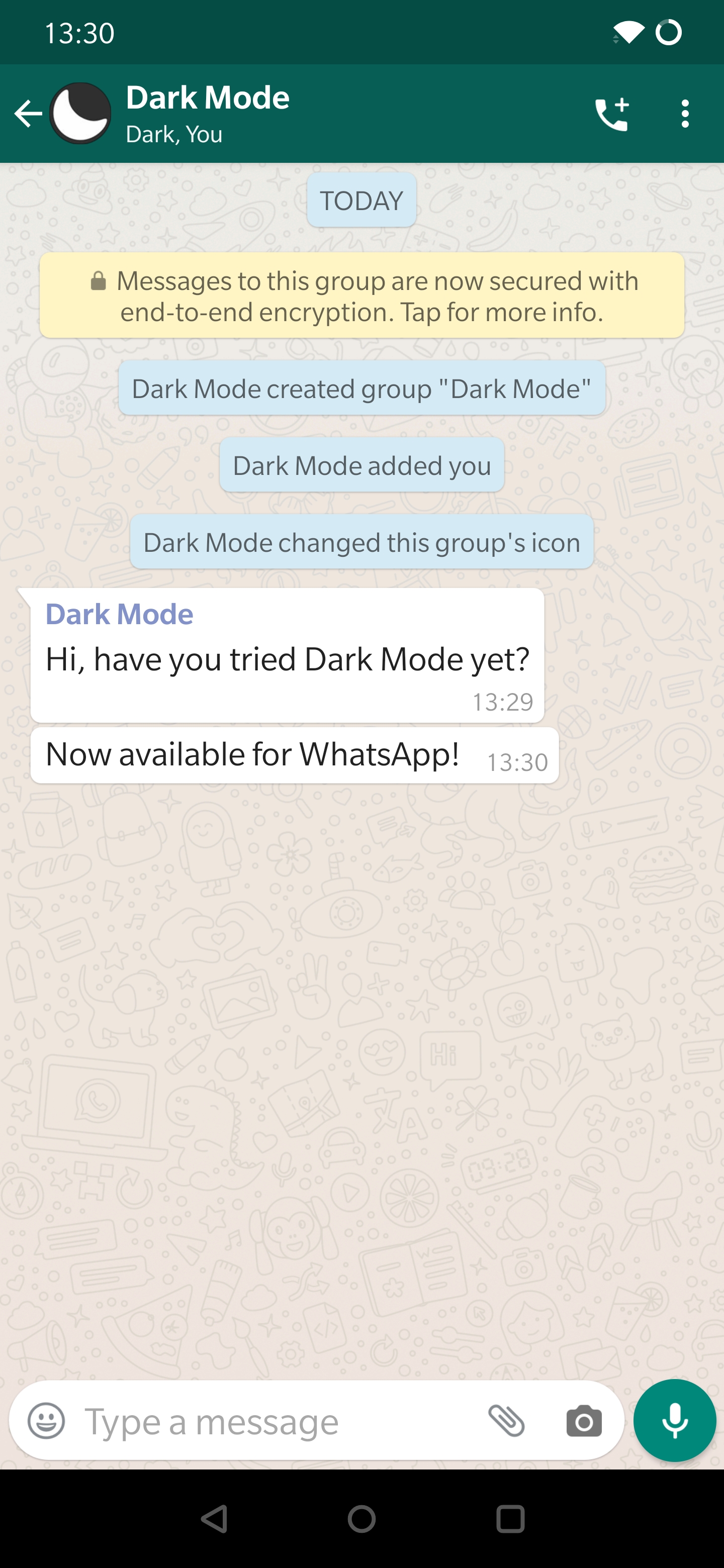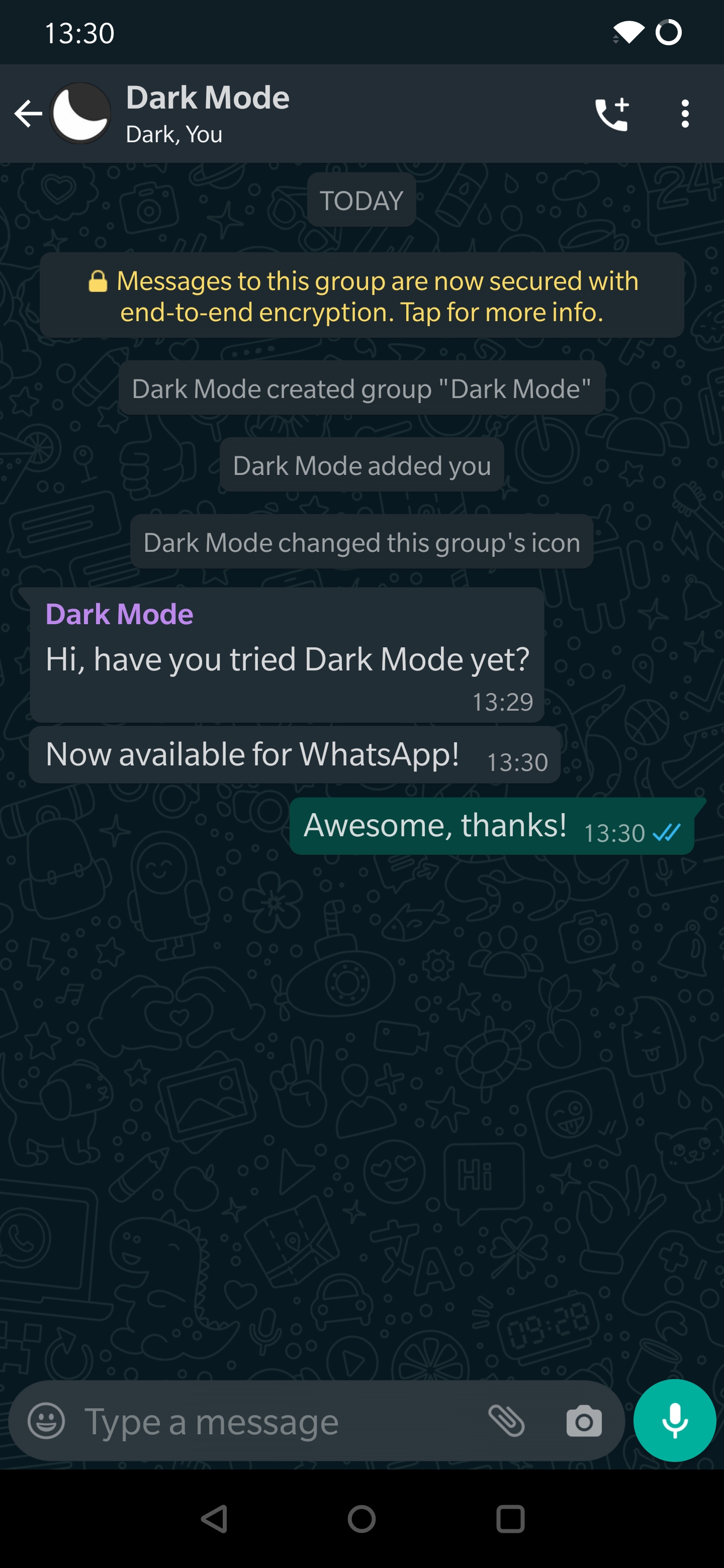 After installing the latest version of WhatsApp, you can follow these instructions to activate the dark mode:
Open WhatsApp
Tap

Menu

⋮ in the top right corner
Select

Settings

Tap

Chats

Tap

Theme

Choose

Dark

or

System default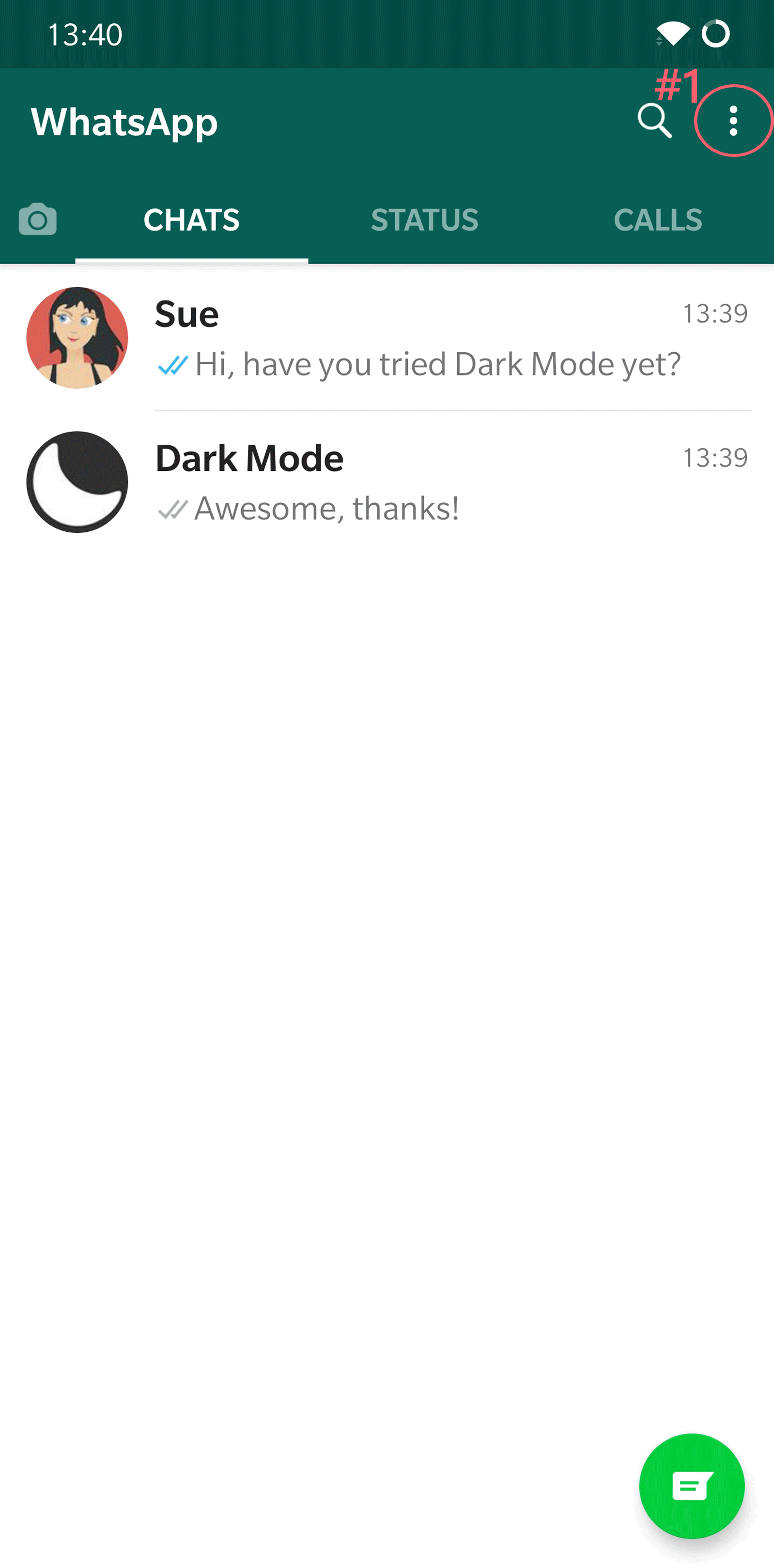 Android 10 or later:
On phones running Android 10 or later you can choose the option System default which I highly recommend. System default will ensure that WhatsApp always uses the global night mode settings of your phone.
You can then use the Dark Mode app to manage the theme for WhatsApp and all other apps in a single place, rather than having to switch the theme for every app individually.
Dark Mode also gives you the option to automatically switch the global mode of your phone depending on the time of the day. Make use of this advantage by activating its Auto mode.
Android 9 (Pie) and below:
Phones running Android 9 and below do not support the option System default. Instead you can choose Set by Battery Saver. This option will activate the WhatsApp dark mode whenever the battery saving mode of your phone is activated.
Therefore, I recommend toggling the dark mode of WhatsApp directly by choosing either Light or Dark depending on your needs.
Further Issues
The loading screen as well as the chat overview widget currently do not use the theme that you chose in the WhatsApp settings. Instead, they are dark or light depending on the global dark mode settings of your phone. This means, for example, that you can have a dark WhatsApp with a light loading screen if those settings differ.
To avoid this issue, I recommend activating the global night mode of your phone using the Dark Mode app.